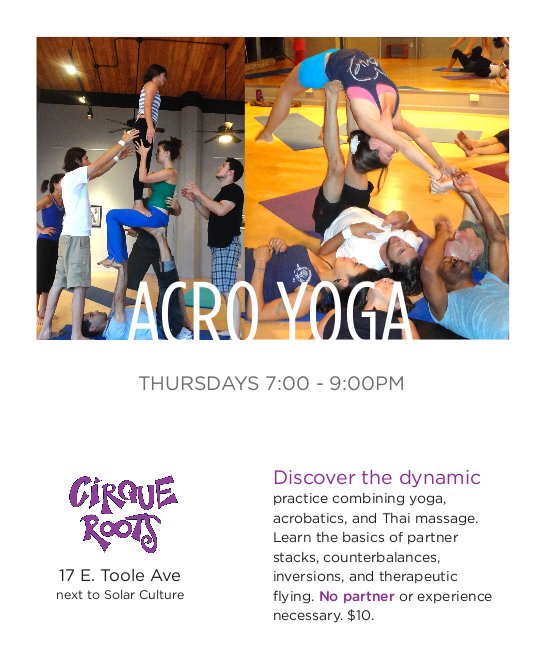 Acroyoga is a combination of creative movement, yoga, partner balancing, therapeutics, and acrobatics. It challenges and invigorates while encouraging a deep sense of body awareness, personal connection and inner balance. This powerful practice is not only for seasoned yogis and athletes-it can be accessible to anyone. It can be taught to all levels and is a wonderful way to connect with and transform your community. I specialize in teaching to families and community groups with special attention to inclusiveness and accessibility. Contact me for workshops, private lessons, and group rates.
I teach in the style of Acroyoga Montreal and I am also a certified YogaSlackers teacher. I perform with http://flightschoolacrobatics.com
Great resources include:
http://acroyoga.com
http://yogaslackers.com
http://acroyoga.org
Photo Credits: Sky Yoga, Kadri Kurgun, Shawn T Wilson, Rachel Castillo, Rachel Dragonfly, Dan Stein and more. Please do not reproduce without permission. Thanks!